Leads for Commerical Cleaning for Janitorial Inside Sales wants your experience to be a financial rewarding one.
By following the information found in our "Info Kit" will get your business ready to generate leads, set qualified appointments and to close more sales leads into more revenue for your business. Our goal as you are creating a successful janitorial business with a full pipeline of leads building long-term customers.
Info Kit Contents: Find treasure leads!
Want know more about what's included in your info kit? This page will give you an idea of what to expect.
Once you request your kit, we'll send you an email with details about what we can do for you. Each week, your kit will include:
A themed lesson that will help you get started.
A cool graphic that will provide details about how we can help you grow with new leads and appointments.
A video that will explain everything to you.
Homework - A quick assignment that helps you start the process.
Then, each week your info kit comes directly to you.
Week one: Intro and Vision. Discover what you want from a program and how you can use new leads to meet your goals.
Week 2: Be You , But Be Unique. Adding new services helps you bring in new clients and more revenue.
Week 3: Questions and Qualifiers. Ask the right questions, so you'll be prepared for each appointment. Things to know before you go.
Week 4: Markets and Segments. Discover which businesses will be the best new clients for you.
Week 5: Ready to Roll. Learn how to get started by using our services to your advantage.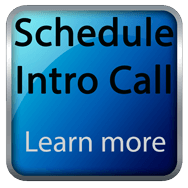 Top
© 2019 Leads for Commercial Cleaning